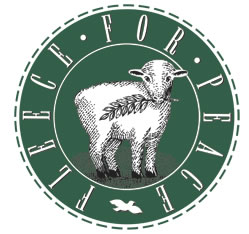 Our "Fleece For Peace" program, established in 1997, was created to assist humanitarian and disaster relief efforts throughout the country and around the world. As a leading blanket manufacturer, we realize that we have the perfect resource to help others, and to give back to our communities.
Thermal, lightweight, fast-drying and easily transported, our fleece blankets have provided warmth and comfort during the crises in Haiti, Thailand,  New Orleans, and most recently the Northeast (Hurricane Sandy).
Current customers and organizations include The Red Cross, UNICEF, The National Guard, and countless hospitals, churches and shelters.
---
Blankets for qualifying charitable organizations are available at a reduced cost of 25% off. We recommend these blankets for our donation program:
---
Please join us in our continuing efforts!
Blanket order fulfillment is based on in-stock colors and sizes.
Please email us at info@northeastfleece.com or call us at 1-800-FLEECE-0 (353-3230) to discuss your specific charity and how we can help your community or cause.
---
Apply for our Charity Discount