Charities & Giving
Our warm fleece blankets can be donated for disaster relief and community support.
Charities and Our Donation Program
Whether it's our domestic homeless plight, the countless hurricanes, or the recent wildfires, our thermal, lightweight, fast-drying fleece blankets have provided warmth and comfort for those displaced from their homes.
New! Hope and Faith Blankets
Other Popular Blankets for charities & donation
For qualified charitable organizations or good causes, the Relief Cot, Premium Cot, Relief Throw, and Animal Shelter blankets are available at a reduced cost of 25% off, along with free shipping and tax exemption.
NOTE: Blanket order fulfillment is based on in-stock styles and colors. Charity codes cannot be combined.
Our fleece blankets for qualified charitable organizations or good causes are available at a reduced cost of 25% off, are tax-exempt, and come with free shipping.
Our Fleece For Peace program was established in 1997 to assist humanitarian and disaster relief efforts throughout the country and around the world.
As a leading blanket manufacturer, we realize that we have the perfect resource to help others, and our Fleece For Peace program was a way to give back to our communities.
Our current customers and organizations include The Red Cross, Salvation Army, UNICEF, The National Guard, along with many hospitals, churches, and shelters.
Even if you're simply a good Samaritan who wants to make a difference, we are here to assist your local community. Please join us in our continuing efforts!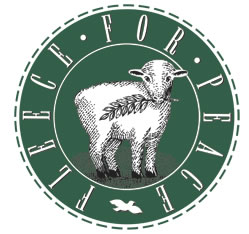 Custom printed blankets are available on 5000 or more.
Please email us or call us at 1-800-FLEECE-0 (353-3230) to discuss your specific charity and how we can help your community or cause.
Apply for our Charity Discount
Please fill out this form to be considered for our charity discount program.