NorthEast Fleece is a family-owned and operated business in Massachusetts. NorthEast Fleece, along with Patagonia and LL Bean, was one of the first companies to use Polartec, the revolutionary fleece that redefined the industry. Over the years, we developed our own special fleece fabrics that combine the quality and value that our customers have come to expect. Recently, the company has experienced tremendous growth and expansion, culminating in its current position as North America's premier supplier of fleece blankets.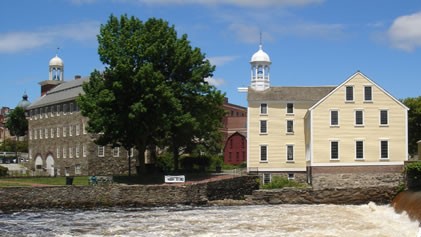 At NorthEast Fleece, the warmth and comfort of fleece have inspired our ever-expanding line of blankets. Our development capabilities have resulted in new super-soft Coral fleece and Micro Mink Sherpa luxurious alternatives to our classic Deluxe fleece. We will continue to offer the latest technology, quality products, pricing and customer service each season.
NorthEast Fleece stands behind its products and craftsmanship. We guarantee you won't be able to find a better fleece blanket. We also pride ourselves on exemplary service and are committed to our loyal customers, both old and new. Whether it's a quick quote or a more complicated logo design, our experienced and genial staff is here to assist you.
Located in Massachusetts, the NorthEast Fleece Company has over 36 years of experience in the outerwear market and specializes in high-quality premium fleece blankets.
We look forward to working with you.
NorthEast Fleece
Your Fleece Blanket Specialist